Erase the Past 2015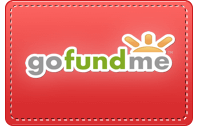 Changing Our Communities
CleanSlate has a long term commitment to improving the communities of Los Angeles. We contribute to longer term solutions that promote peace and reduce criminal recidivism through our programs. The key areas that we focus on are
Fatherhood
Youth Empowerment
Rage Resolution
Counseling
And of course Tattoo Removal
CleanSlate was one of the first programs in Los Angeles to provide low-cost, reduced fee tattoo removal for non-gang members. Our unique stance on this issue is that everyone who is going through financial hardships should be afforded the opportunity to forget something painful, hurtful, embarrassing, or just plain regretful. Change should not be a luxury available only to those that are well-housed, well-warmed, and well-fed.August 2008 FBI Law Enforcement Bulletin
Well the fees that we charge do help alleviate the cost of running our programs, they do not cover the entire costs and it is trough the generosity of our donors and partners that we have been able to continue empowering the communities of Los Angeles to move forward, wipe the slate clean, and erase a past that is filled with bad decisions and regret.
Our Founder and President, Marianne Diaz not only pioneered the concept of "Community Violence", coining the term and introducing it into mainstream social work but also helped develop the GATE program that began offering change for gang members through a therapeutic approach. The effectiveness of programs like ours have also been mentioned in the August 2008 FBI bulletin and features one of our clients testimonials on page 18 and our website is referenced as endnote 19. You can download the PDF here and read the article here.
We have partnered with and promote many organizations that hold the same values and desire for the communities of L.A. to move away from a lifestyle of violence, criminality and drug addiction and into a lifestyle of peace, self-awareness, productivity, and prosperity.
One of those organizations that we've written about on our blog is LA4Youth which is campaigning to take $100,000,000 away from the lockup and policing budget to be used to build better schools and education in Los Angeles. Note, this is just 1% of their $10 BILLION dollar budget.
Our program is effective not only because of what we do, but because of what our partners do, because of our satisfied clients and customers spreading the word about us, and because of the financial support of our donors and partners such as WRHAP who provide the location for our Tattoo Removal Services.
We've recently started doing Tattoo Removal on Sundays for half a day in order to help more people. The additional day has allowed more people to schedule appointments but has also led to the laser breaking down, over heating, and slowing down our Tattoo Removal sessions.
Please help CleanSlate expand to improve the Quality of Life and Los Angeles and make a tax deductible donation on our GoFundMe Page or directly through our PayPal account.